Buoux village castle and natural place to visit,Luberon,Photos Gallery,Vidéo,virtual tour 360°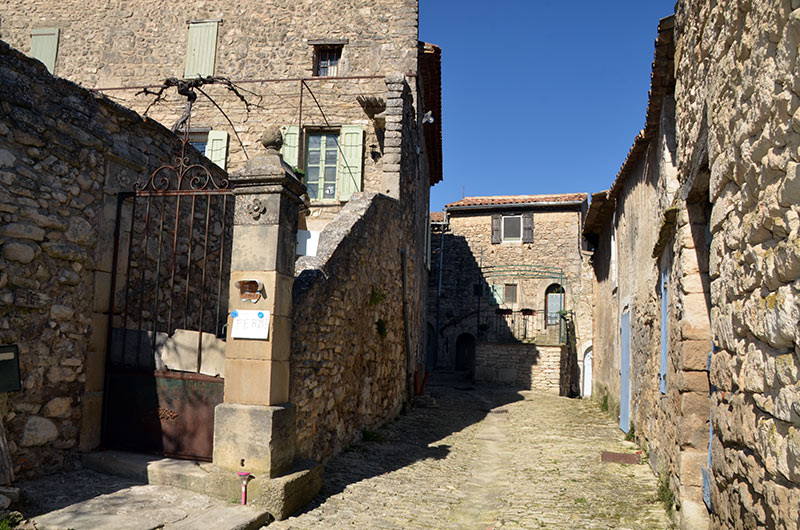 Take a virtual tour 360°
Le Vaucluse: Natural and historical places,Provence
Buoux84480
Population: 122 inhabitants Altitude mini 253m - maxi 902m
The village of Buoux is located in a valley of the Luberon Regional Nature Park , the Buoux Fort served as a refuge for the population during the invasions of the Middle Ages and during the wars of religion. In 1660, King Louis XIV ordered the destruction of the Fort,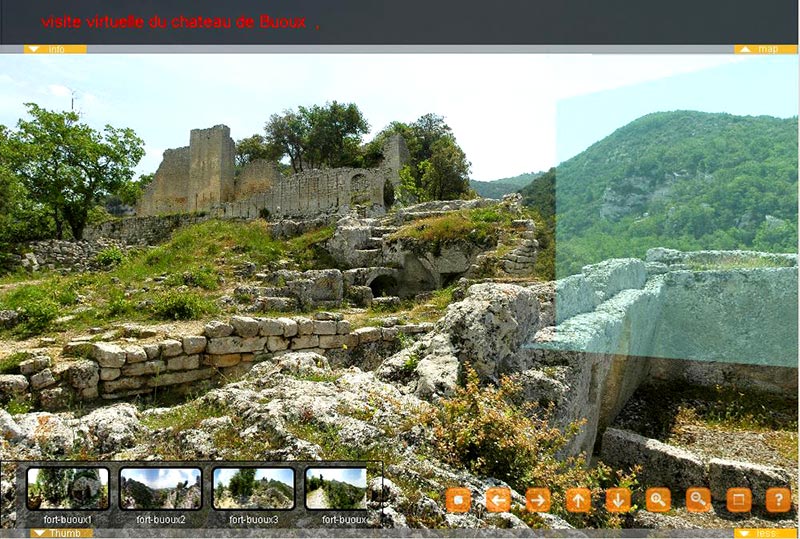 Buoux still a rural village. a walk of one hour you will get to the ruins of the fort and see the slideshow above,and the virtual tour 360°
Historic places: Priory of Saint-Symphorien
(No visits), XI .Château Buoux XVI and XVIII. 
Church of St Pierre Plateau XI .Ruines Fort Buoux (twelfth, fourteenth, sixteenth) .On the plateau of Claparèdes: and Bories former priory ND.Clairmont. 
Hobbies: 
The Buoux cliffs are world famous climbing site! Escalade. Riding. Pêche.Randonnées pedestrian, equestrian and mountain biking. 
Accommodation: 
Hotel-restaurant. Meublées.Restaurants rentals. Guest houses. Gites..