Le Vaucluse
CUCURON 84160
Population:1.828 inHabitants, Altitudes: 375m min: 235m - max: 1105m
South of Apt (28 km) by the D943 and D56 to Lourmarin .
Cucuron is a village south accrohé flan Du Luberon it is part of the Luberon Regional Park , Cucuron is an agricultural village 200 farms produce wine "Côtes du Luberon" and cherries, melons and olives.
To visit:
Roofs of the old village from the terrace of the keep St Michel.Eglise ND De Beaulieu and its artworks. 
Walls, gates, towers of the thirteenth .old stones and noble houses of the XVII .Museum Marc Deydier: prehistory, archéologie.Moulin oil in a cave under the ramparts (November-December period of the gathering and pressing of olives ...)
Galerie 2 lake of " la Bonde" ,Ballads and swimming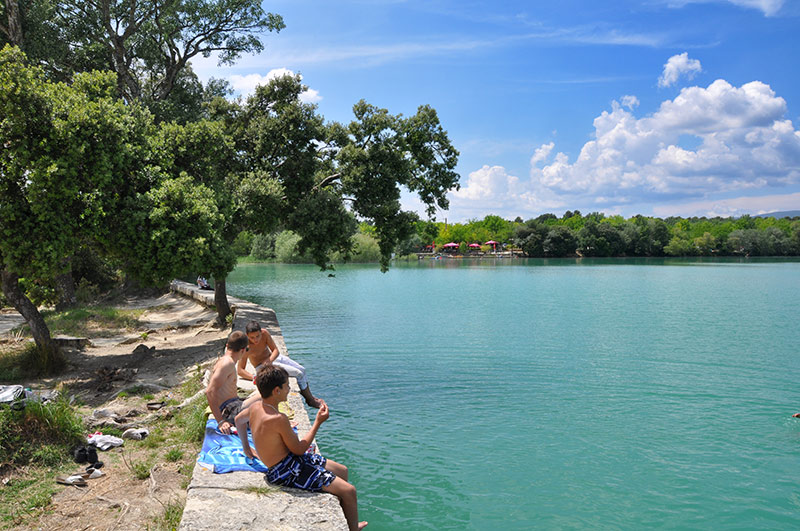 Hobbies:
Market around the pond Tuesday walking matin.Randonnées pond of the plug, Luberon, equestrian and VTT.Tennis. 
Fishing and swimming in the Durance and the lake of the Bonde.Tournois scrabble and chess open tous.Cinéma, cultural events (concerts, exhibitions, art galleries ...) 
Accommodation:
Hotels-restaurant.2 restaurants. 2 campings.1 natural camping. Saisonnières.1 cottage rentals, cottage Panda 1 (approval of regional parks).