Vaison la Romaine, la Cathédrale et le cloitre
En savoir +
Vaucluse: Historic,Cathédral et Cloister of Notre-Dame-de-Nazareth, Vaison
Vaison la Romaine 84110
Situated at 27km north east of Orange by the D975
The Cathedral and the Cloister of Notre-Dame-de-Nazareth
Vaison la Romaine Roman and medieval cited the Vaucluse is one of the main tourist hub of the department Vaucluse thanks to its wealth of historical relics: On the right bank of the river Ouvèze are two neighborhoods, the ancient site Roman colony and the modern part of Vaison.
Galerie photos 3 sur 3 La cathédrale et le cloitre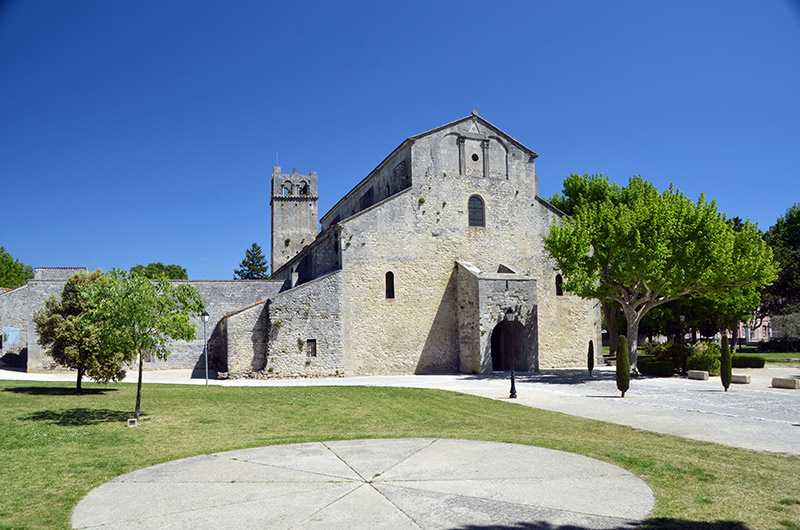 Historic sites to see: 
Gallo-Roman Era: Archaeological remains of Puymin sites and the Villasse, 17m wide Roman bridge.. 
Romanesque Era: ND de Nazareth Cathedral and its cloister (between VI and XIII) .Chapelle St Quenin and sculptures, ancient Theatre. 
Medieval Era: The Upper Town with its church built in 1464, the belfry.

Hobbies :
Choralies every 4 years, concert and festival in the ancient theater, Market on Tuesday morning. Hiking, horseback riding and VTT.Piscine. Tennis.Mini-gol, Pêche.Canoë kayaking, swimming pool, river swimming, Cinema. Night-club. 
Lodging: 
Hotels. campsites. Guest houses. Gites. Many restaurants