Orange "la Romaine", roman theater, the triumphal arch, Via Agrippa, Photos and video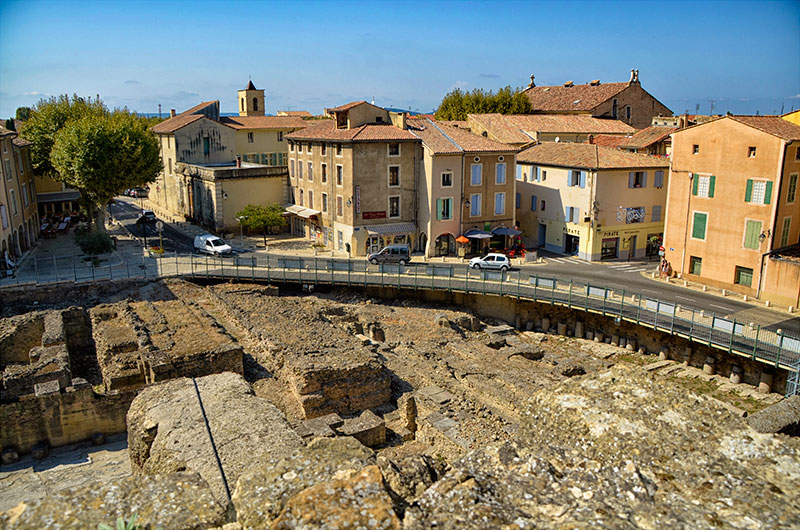 clic galerie photo, video si dessous
Visite du Théatre antique à 360°
Le Vaucluse: history of Provence, Roman theatre and arch of triumph ,Orange
ORANGE 84100
Population: , 29 135 Inhabitants, Altitude : Min; 24m — Max: 127m
On the A7 motorway and N7 is 600 km from Paris and 100 km from Marseille
City of art and history, Orange is rich in history: At the entrance of the city, the Arch of Triumph with its three arches (26-27 AD) rises majestically.Another marvel, listed global monument: Antique Theatre. Built at the beginning of the Christian era, 
it is the only Roman theater in Europe to have preserved its stage wall. Today it still welcomes thousands of spectators within the chorégies or concerts or cultural events.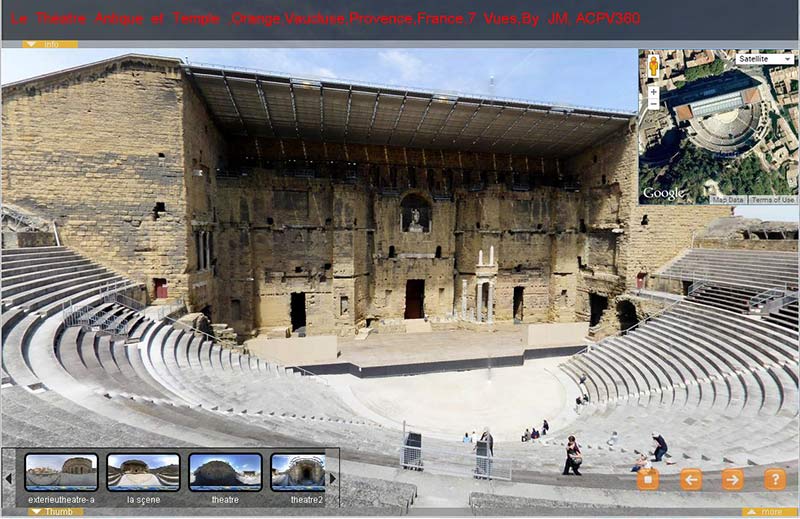 Historic sites to see: 
Roman Theatre. Arc de Triomphe. 
Museums, walks Museum of Orange (ancient civilization) .The Colline St Eutrope: very pleasant walk leading to a general view of the city. 
Leisure: 
Bowling. Pool. Golf. Bike rental. festival concerts and operas in the ancient theater 
Accommodation: 
Hotels. Furnished. Camping. Restaurants.
Video of the Roman théatre of Orange