Bédoin, Monts Ventoux, photos Gallery Video, Virtual Tour 360 ° below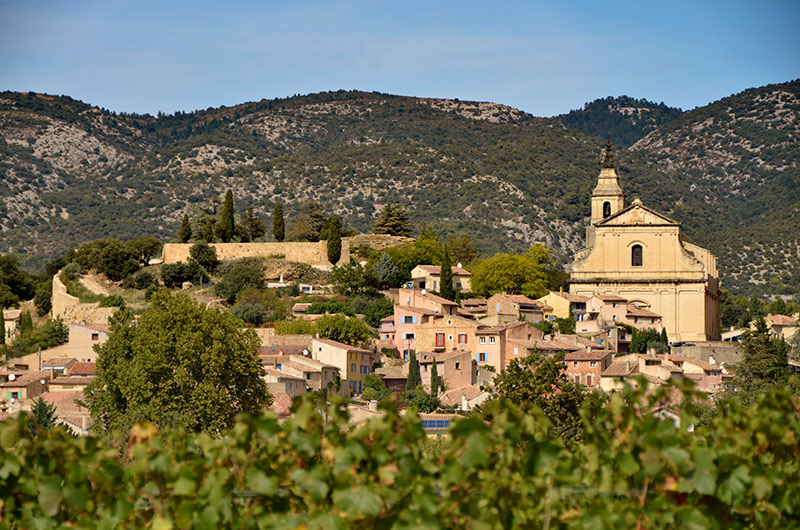 Galerie photos 1
Voir Toutes Les Galeries
Le Vaucluse tourism
BEDOIN 84110
Bédoin:84410 - Population : 3207 inhabitants,Altitude : Min. 240 m — Max. 1 883 m
Nearby villages: Malaucène 12km, Mormoiron 9km, Flassan 7km Vaison-La Romaine 22km, Sault 31km, Méthamis 15km ,Ville sur Auzon 11km, Caromb 7,5km, Crillon Le Brave 3,8km, Malemort du Comtat 14km, Mazan 11km,
At the foot of Mont Ventoux, Bédoin includes several hamlets. A listed AOC wine produced there. Côte du Ventoux. Bédoin houses one of the largest communal forest in France. It spreads over 6300 hectares, a third of the forest cover of Mont Ventoux. It is without question the most diverse forest of Vaucluse with more than 1,200 plant species Bedoin is located 
at the foot of Mont Ventoux, in the middle of a wilderness. Many excursions are proposed to you .dont the sunrise from the summit of Mont Ventoux ...!
Virtual tour360° "demoiselles coiffées" les Baux, Ballade around Bédoin at the foot of Mont Ventoux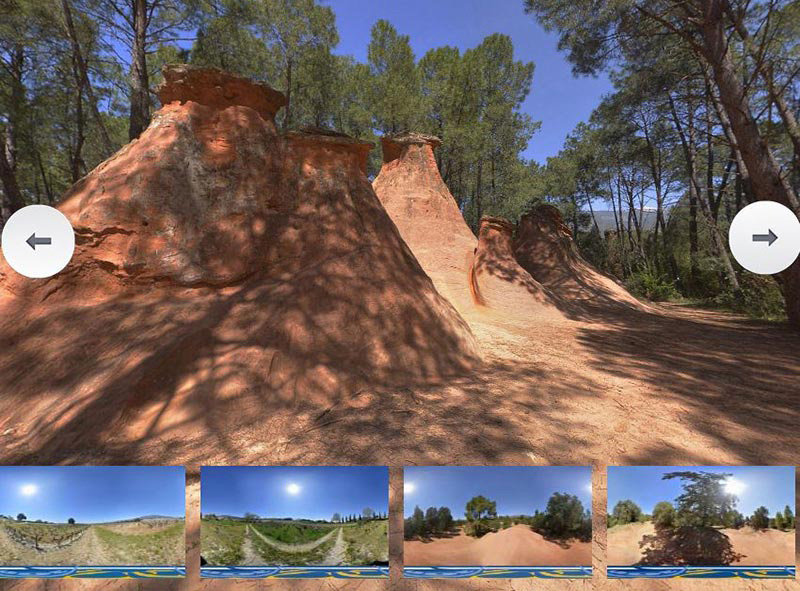 the tourist office offers a brochure on this hike, as well as hiking accompanied by half a day 
in summer the population doubles, it is also the starting point for cyclists who launched it in assault of Mont Ventoux. 
in Winter you can practice cross-country and alpine chalet from or hiking in snowshoes with a panorama of ridges A360 ° on Southern Alps (see the slide show and virtual tour)
To visit: 
. Romanesque chapel of Our Lady of Moustier.Eglise Bedoin.Chapelle Baux de la Madeleine (XII) 
Interests: 
Market Monday matin.Randonnées walking the GR 91 and 4 cross the Mont Ventoux, riding and mountain biking (marked circuits. ) Location bikes and VTT.Piscine, tennis, climbing, mini golf, cross équitation.Ski and alpine skiing ... Winter Summer Cultural Animation course! 
Lodging: 
Hotels. campsites which guest naturiste.Chambres, holiday rentals, gites. restaurants.village of vacancesCamp Naturist 
Events: 
auto racing ribs, France tower regularly, Piano Festival and the Chamber Music Ventoux Places: Mormoiron Church, Chapel Bedoin, Sault church
Nearby villages: Malaucène 12km, Mormoiron 9km, Flassan 7km Vaison-La Romaine 22km, Sault 31km, Méthamis 15km ,Ville sur Auzon 11km, Caromb 7,5km, Crillon Le Brave 3,8km, Malemort du Comtat 14km, Mazan 11km,