Le Vaucluse: wineyard Village Beaumes de Venise
BEAUMES DE VENISE 84390
Beaumes de Venise: 84190 -. 2 305 habitants. Altidude:190
Located 9 km north of Carpentras by "the wine road" D7 and D90 at the foot of southern slopes of Dentelles. Beaumes de Venise is located at the foot of the" plateau de Courens premise of "Dentelles de Montmirail" which protects it from the icy mistral assaults in Winter, the village owes its name to the numerous caves (or balms) dug into the hill.
Video à 360° Plateau des Courens,Grottesd'Ambros,Chapelle Saint Hilaire
Click on the photo to see hiking Plateau Courens, Ambrosi caves Oppidum Durban Chapelle Saint Hilaire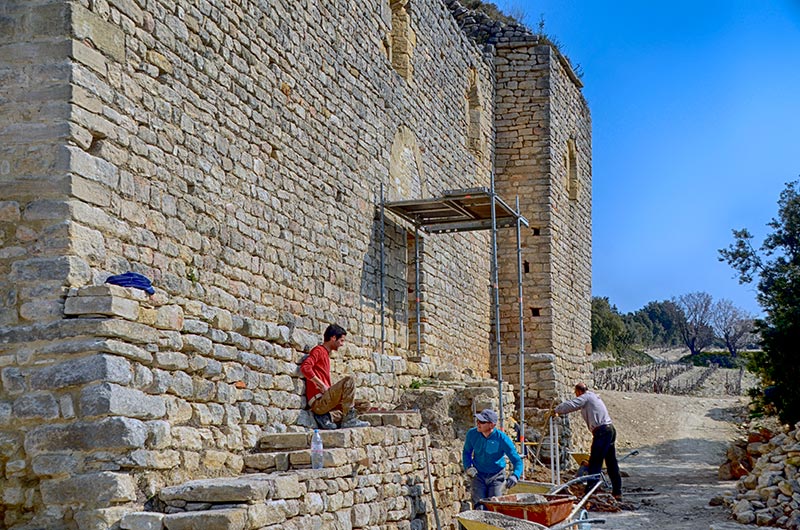 The Chapel of Saint-Hilaire on the plate of Courens, Beaumes de Venise
On the road to Vacqueyras and Gigondas is the ninth-century Romanesque chapel of Our Lady of Aubune monument historique.c'est one of three painted chapels of Vaucluse. 
Beaumes de Venise in Gigondas hiking mountain biking in the Dentelles: 2 galleries Photos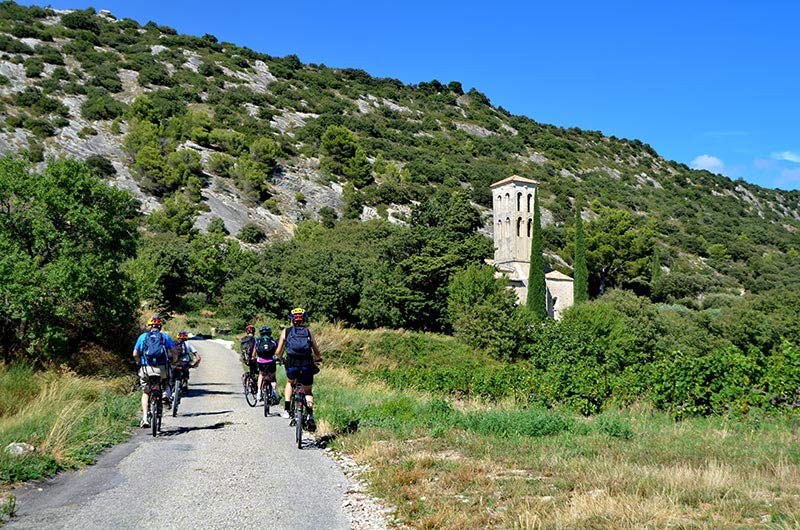 (Virtual tour 360°)
Between the Dentelles of Montmirail and Mont Ventoux, the vineyards Winemakers of Beaumes de Venise (1200 ha), which thanks to a wide variety of terroirs and enables to offer, besides the delicious Muscat, a full range wines, red fruity and full-bodied those guard, not to mention the fruity and very drinkable rosé. Manual harvesting, selecting terroirs and plots associated with an elaborate winemaking result in recognition by leading sommeliers, restaurateurs and distributors.
Virtual-tour 360° : ballad to Wineyard of Beaumes de Venise to the roc of Rocalinaud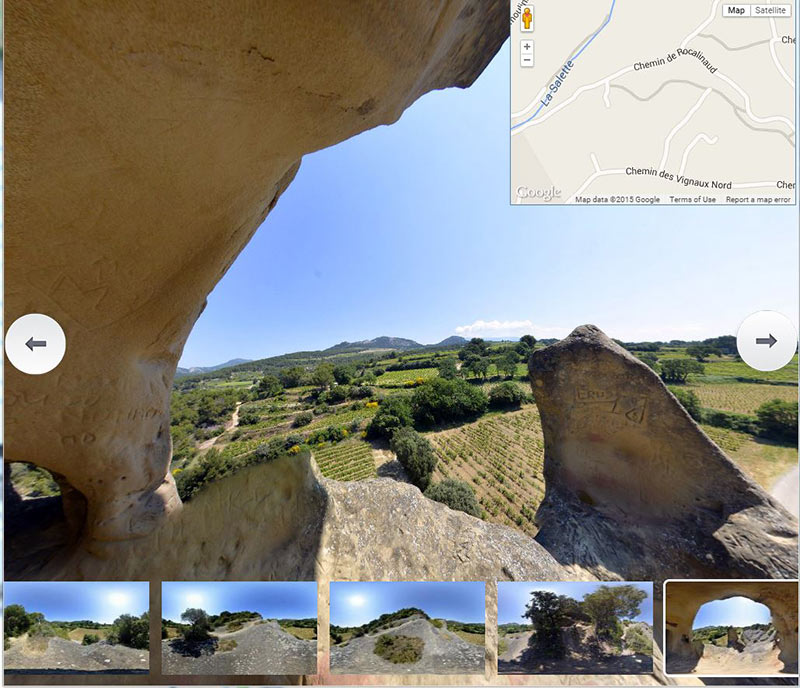 Tasting and sales every day in the cellar. Groups welcome by appointment. Learn more about wine: http://www.beaumes-de-venise.com
To see: 
Chapel of Our Lady of Aubune (IX ° and X °) Prehistoric Caves of Ambrosi and Rocalinaud, Remains of the feudal castle, the ancient heart of the village, ramparts, fontaines.Le oil mill, the wine cellar muscat. 
Hobbies: Tennis, swimming pool in summer, mini golf, botanical pêche.Sentier. Hiking and mountain biking. Night-club. climbing in the lace and Lafare 
Accommodation: 
Restaurants, 1 campsite, 2 hotels, guesthouses, lodgings of France, furnished tourism accommodation for groups.