La Combe de Buoux,Massif du Luberon, Photos,video
Galerie photos 1 : Vallon de l'Aigrebrun les falaises de Buoux et l'auberge des Seguins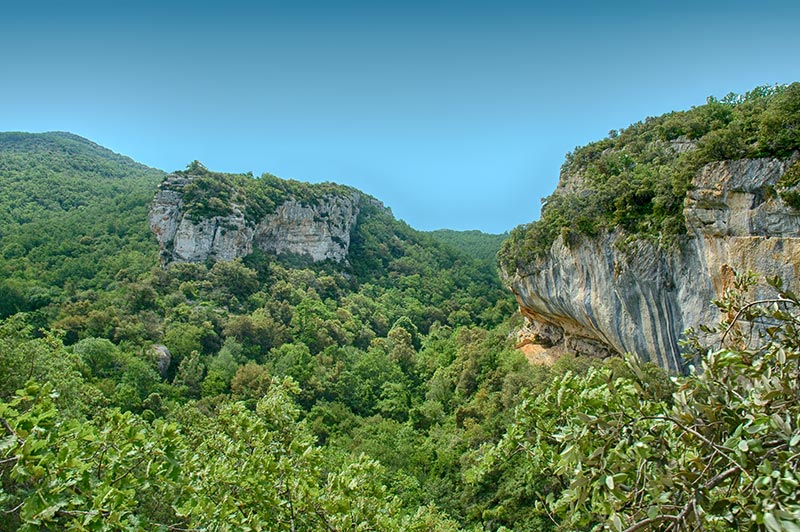 Voir Toutes Les Galeries
Vaucluse,natural sites: the cliffs of Buoux, Combe de Lourmarin, Luberon
The Buoux cliffs of Vallon aigrebrun, Auberge des Seguins, castle of Buoux, Luberon Massif
Buoux is best known for its cliffs with many climbing routes: these are made of sandstone burdigalienne, Miocene (-25 to -12,000,000 years) and served as a refuge for man since prehistoric times .
The Aquamarine Brown twists in a cove at the foot of cliffs Buoux, well known to climbers from around the world. 
The territory of the municipality is located in the heart of the Luberon massif that rises to 1,124 meters above sea level and is a barrier natural between the Durance valley and the Calavon. It is "split" by the Aiguebrun valley, not far from the Lourmarin valley. The latter fault of tectonic origin, connects the valley to Buoux Bonnieux west and south Lourmarin.
Pics of Fort Buoux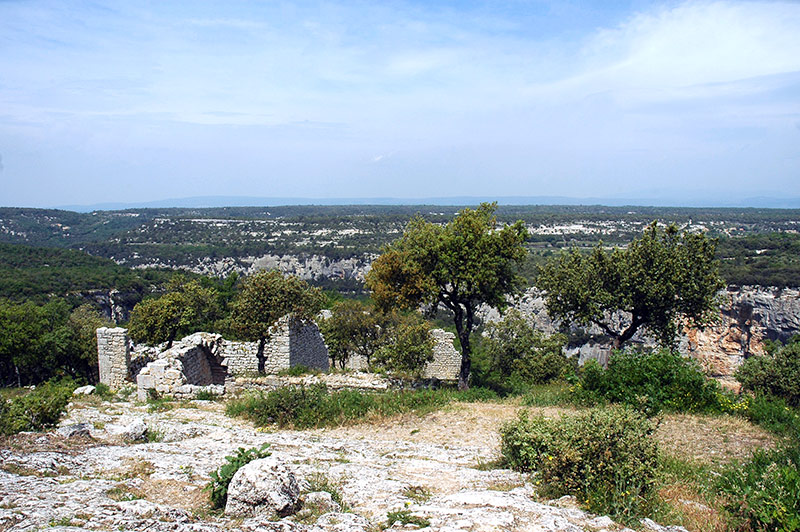 Buoux is at the crossroads of two paths millennia passage that went from Aix-en-Provence in Apt until the road of Lourmarin valley gets its current track: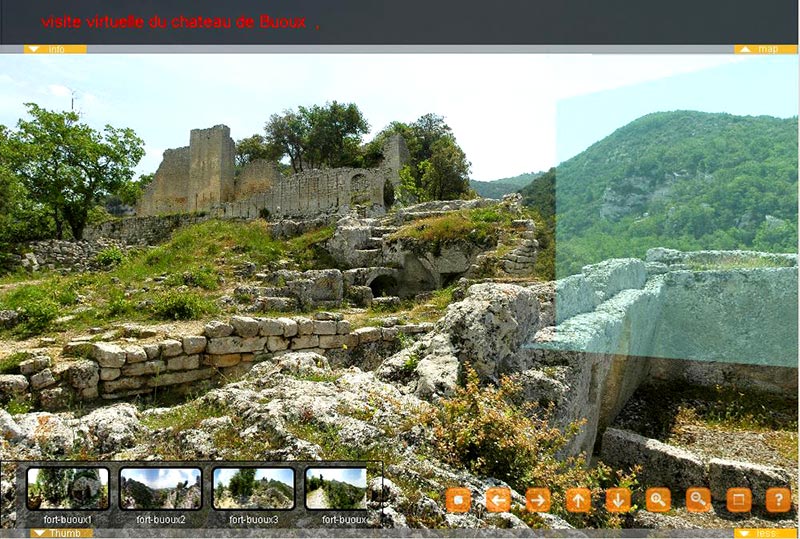 the Aiguebrun valley was a choke point to reach Lourmarin once by the Lourmarin valley; 
the way Salyens (name undoubtedly inherited the federation Gauls overlooking the Aix before the Roman conquest ): this difficult path leads from Vaugines in the south to Fort Buoux north by sequentially joining the valley of Vaunière (south side), the crest and valley of Serres (North Slope).