Le Vaucluse
SAINT-CHRISTOL 84390
Saint-Christol ,Plateau d'Albion ,Vaucluse(84390),Population: 1 357 Inhabitants, Elevation: 850m
Located 10 km south of Sault by D30 and 29km to Apt on the Plateau d'Albion
On the route of the Lavender Route, close to Sault and Parc Naturel Regional du Luberon , Saint Christol is located in the middle of wild landscapes in the center of the land of Albion at the limit of the country of Apt , Forcalquier and Carpentras.
Saint Christol is a mecca for caving enthusiasts will enjoy the numerous potholes which number in the dozens on the Plateau d'Albion. It still secret underground world for many yet has some famous sinkholes of La Cervi Aven, Aven Autran and the Trou du Souffleur.
Saint Christol Visite virtuelle 2 vues à 360° :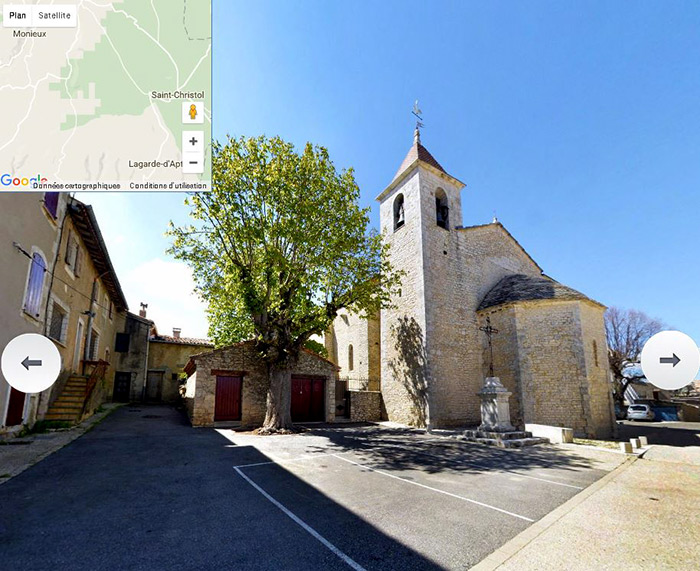 Hiking enthusiasts will be delighted by the Mont Ventoux . Around Sault Saint Christol denombreux and lavender fields, interspersed with crops,
The Romanesque church is a listed building, founded in 1119 by the Benedictines of Saint André de Villeneuve Avignon. 
Its original decoration will surprise you, it's a remarkable animal and plant bestiary, the columns are decorated with snakes, lionset other fabulous beasts
To visit: 
Church of Our Lady of Saint-Christophe XIIth Avens of Cervi and Autran, the Museum Marceau Constantin. 
Hobbies: 
Market Thursday matin.Randonnées pédestres.Spéléologie. ATV. Equitation.Piste motocross. 
Reception facilities: 
2 Hotels. Camping 1. Farmhouses. Restaurants.
ASPA:Rue de l'église - 84390 SAINT CHRISTOL   Contact :04 90 75 08 33 ou contact@aspanet.net - http://www.aspanet.net
spéléologie, descente de canyon, parcours vertige, escalade, ballad'arbres, randonnée à thèmes, course d'orientation, VTT.