Roussillon,Sentier des Ocres video Virtual tour360°
le Village ,photos gallery 1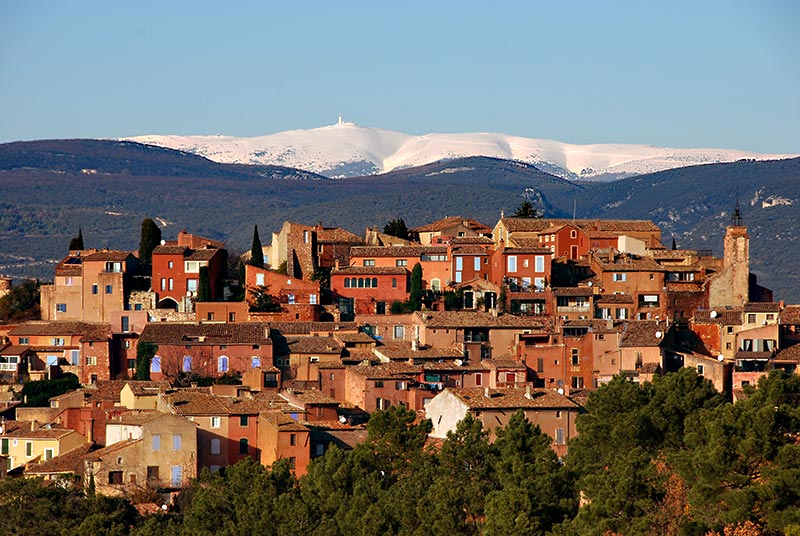 Voir la Galerie Photos du Sentier des Ocres -
Le Vaucluse
ROUSSILLON 84220
84220 - Population:1305 Inhabitants,Altitude: 345 m min: 159 m - max: 366 m
Located: 50 km from Avignon. 11km to Apt .,
At the foot of the Monts de Vaucluse plateaus and Facing the Luberon, the village of Roussillon classified among the most beautiful villages in France is surrounded by colorful landscapes. , Located in the heart of the biggest ocher deposits in the world, the village owes its reputation to its cliffs and its impressive ocher quarries opened sky. The red, yellow and brown shades with contrast between the green pine trees  lit by the blue sky Provence,This site brings together a palette of colors from yellow to the darkest purple through all shades of rouge.le unique natural heritage of Roussillon is discovers by taking the ocher trail and visiting the "Conservatory of Ochre and Applied Pigments "in a former ocher factory.
Clic to see virtual tour 360°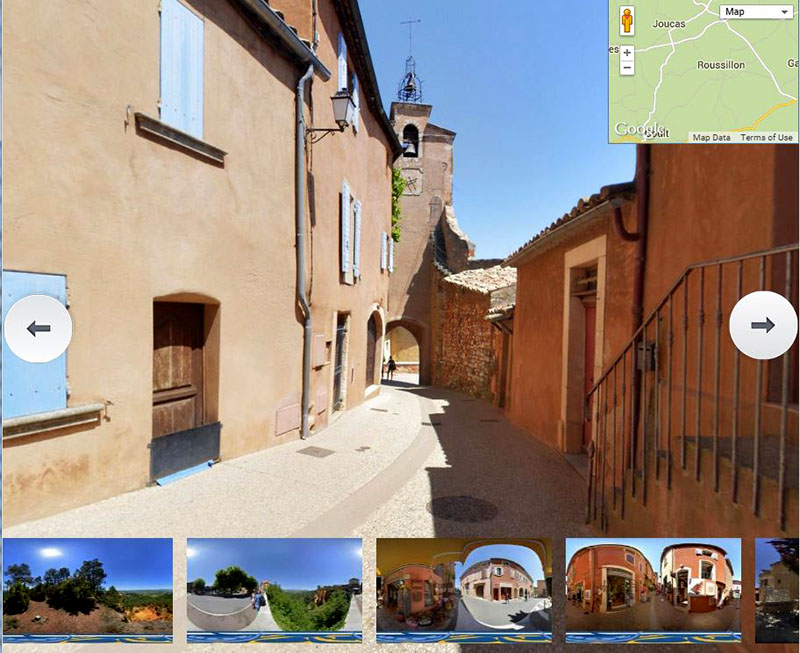 The village of Roussillon, .offre a maze of alleys and small squares with tinted facades of different shades obtained by ocher. The colors vary from light yellow to bright red, at the top of the village is impressive découvreun panoramaà 360 ° on the ocher and the Vaucluse Mountains and Luberon
Galerie photos du Sentier des Ocres de Roussillon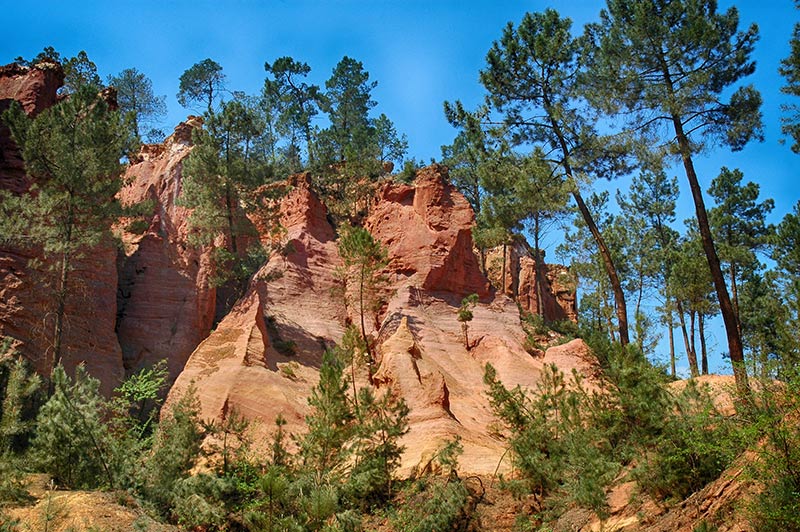 Many artists have naturally been seduced by Roussillon: Jean Cocteau, Carzou, Buffet, Ambrogiani. there are workshops of craftsmen and artists, galleries and good restaurants ..
The Concervatoire of Roussillon More about + and photo gallery
Sites to see: 
Ochre cliffs. Church St Michel.Tour Clock. The streets and facades of the village. 
Hobbies: 
Hiking and mountain biking. Tennis. Petanque. Bike rental. Crafts, art galleries. Summer events. 
Lodging: 
2 hotel-restaurants. 1 Hotel. Camping 1. Furnished rentals. Guest houses. Gites. Restaurants