Le Vaucluse
Rustrel 84400
(84400) :Population 753 habitants, Elevation: 422 m min: 279 m - max: 1073 m
Located 10 km northeast of Apt by the D22.
Rustrel is a village at the foot of the Plateau d'Albion in the Luberon Regional Nature Park renowned for its stunning ocher cliffs called Colorado Provencal.
Galerie Photos du Colorado Provençal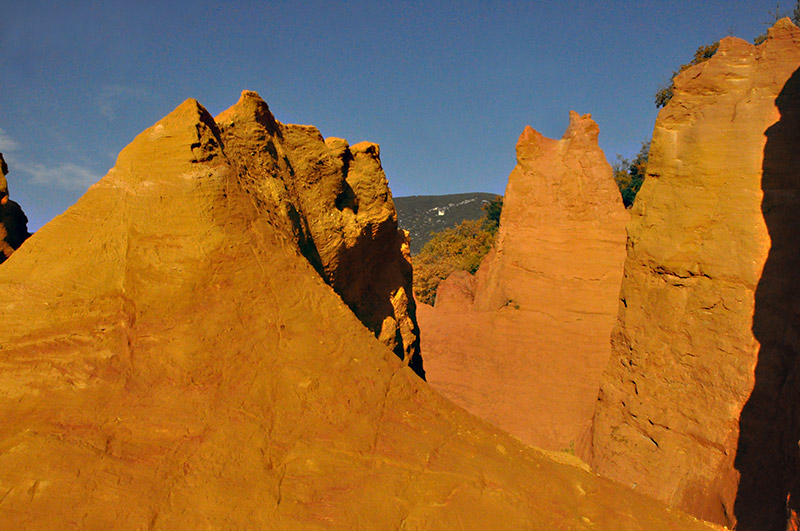 Voir la Video du Colorado
The exploitation of ocher in the last century in Rustrel allowed to take part in the industrial revolution of these minerals. Today, the Provençal Colorado is one of the most visited natural site in Provence: Between Rustrel and the hamlet of Gignac , bordering the river Dôa, numerous hiking trails lead you to an incredible succession of rusty colors of rocks, Golden red cliffs and hoodoos. The village of Rustrel is dominated by a beautiful castle of the XVII It houses one of its wings in the municipality of Rustrel and a lodge of 29 places. Rustrel has a swimming pool open all summer ..
 Clic on the picture to take a virtual tour 360° of Provencal Colorado,Vaucluse ,provence,France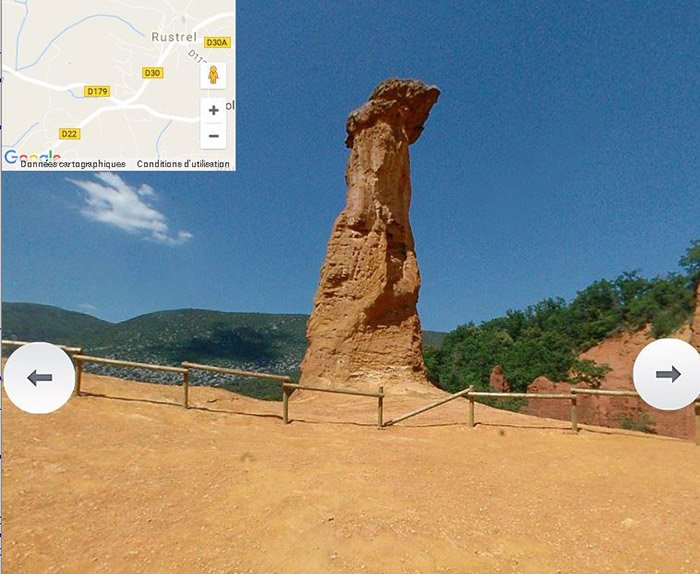 To visit: 
Colorado Provençal. Castle Ruins XVII Priory St Julien XI. Parish Church St Roch St Romain.Chapelle 
Hobbies: 
Hiking in Colorado Provencal .. pool. Pétanque.Plan of landscaped water. Pêche.Animations cultural, estivals jazz concerts and varieties. 
Accommodation: 
1 Hotel-restaurant. 2 Restaurants Rentals meublées.1 camping. Lodging stage. Guest houses.